Recent Posts From
All posts
Valentine's Day is one of the most anticipated occasions of the year. But...
Popular Posts
This Week
Bernadette from New Zealand sent Berry Bliss to Karen in New Zealand

Gerry from New Zealand sent Alluring to Joanne in New Zealand

Barry from Australia sent Rossa to Kylie in Australia

Roishin from Australia sent Bella to Thelma in Australia

Georgina from Australia sent Noelle to Margaret in Australia

Kelly from Australia sent Sparkle to Janet in Australia

Kelly from United States sent Delightful to Michelle in Australia

Amy from Australia sent Mystery to Denise in Australia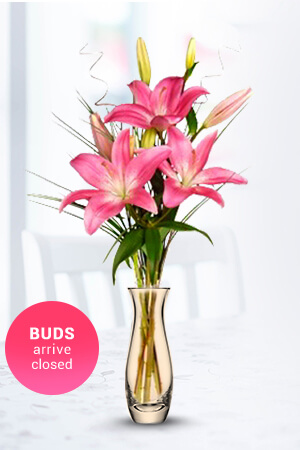 The price and online store is great, but you really fall down in your order tracking system. I ordered flowers a week in advance, and the only notification on the tracking was when the order was received and when it was scheduled to be delivered. Nothing to say it had been packed, put on truck and ready for delivery. This could definitely be worked on. It's understandable there's no exact time for when it could be delivered, but at least knowing the bouquet is on the courier is better than...
Recent Reviews From
All posts